Hey, I'm Blogging Brandi!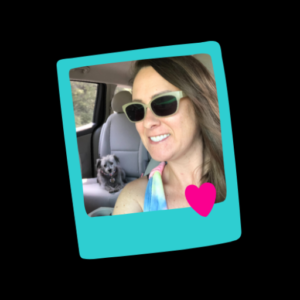 Hi I'm Blogging Brandi, an EX-Corporate Kool-Aid Drinker, born to be Creator, Digital Nomad and Entrepreneur who's been Full Time RV Living while running my own business(es) for the past 7 years! All though you can catch me from time to time on an air plane, in a hotel, Airbnb, I can WORK FROM ANYWHERE not just my RV.
BEFORE, I decided to start BLOGGING!…
I've actually been a licensed master cosmetologist for almost 20 years. I've also attended Kennesaw State University and acquired a Bachelor's Degree in Finance. Along with a few other financial and insurance licenses (Series 77, Series 6 etc…) IYKYK! Then, I worked a few BIG corporate gigs from Accounting to Finances and Investments — my last being with Bank of America Merrill Lynch for several years until I decided it wasn't my passion.
SO, I QUIT MY JOB & Took a LEAP OF FAITH…
I dabbled into several different business ideas. Deciding to write a few books, create several online courses, develop a mobile app, made my own merchandise, private labeled my own products, started a RE-Selling Business, sold my services and skills. then decided to helped others by consulting and coaching them on how to follow in my footsteps! Plus so much more… Some people even call me an Influencer or YouTuber! But, I like to describe myself as a "Female Digital Nomad or Nomadic Entrepreneur"
However, It wasn't until I TOLD MY STORY that…
I began to understand why God was trying to use me! I've lived in high rises to the RV park (aka the Trailer Park)! And gone from Travel Trailers, to Van Life, to Motorhome Living! From expensive whips and trips I've traveled all over the world, but it was when I started stationary RV Living that I found my calling.
It's because of that I can confidently say that I'm a Female Entrepreneur and Digital Nomad who LOVES RV Living Full Time, since it keeps me close to Nature! I'm also an all natural, introverted, God Fearing, Rescue Dog Mom, but most importantly a Writer and Creator! I believe you can have many passions, create multiple streams of income and that you don't have to conform to the norm! But, it took me a long time to get there!
NOW…
I help other creators who are tired of feeling stuck, unaccomplished, and even maybe an outcast from the rest of the world's idea of "status quo" become confident in reaching their financial goals and gaining their independence — by learning how to communicate, use their story, and share the skills they have buried inside of them – ya know, instead of a working a "normal 9-5 or shift job" 😉
Oh yeah and you may have heard about me from @RVersity my University for RVers or my dog rescue @BirdiesDoghouse too!
So if that sounds like you, then we need to chat!
❤️ @BloggingBrandi
P.S. BUT I believe the best place to start is by hearing a letter I wrote to YOU, so you could get to know ME & MY STORY! You can VIEW MY FULL STORY HERE — don't forget to SUBSCRIBE on YouTube!
Ready To Unlock PREMIUM ACCESS TO ME, My Content & Community!
Become a MEMBER of my secret society UnNicheMe!
Got Questions? I've Got Answers...
Book a Call to chat with me directly & ask me all your burning questions!
Not finding what you're looking for?
Reach out via email with questions to: B@BloggingBrandi.com