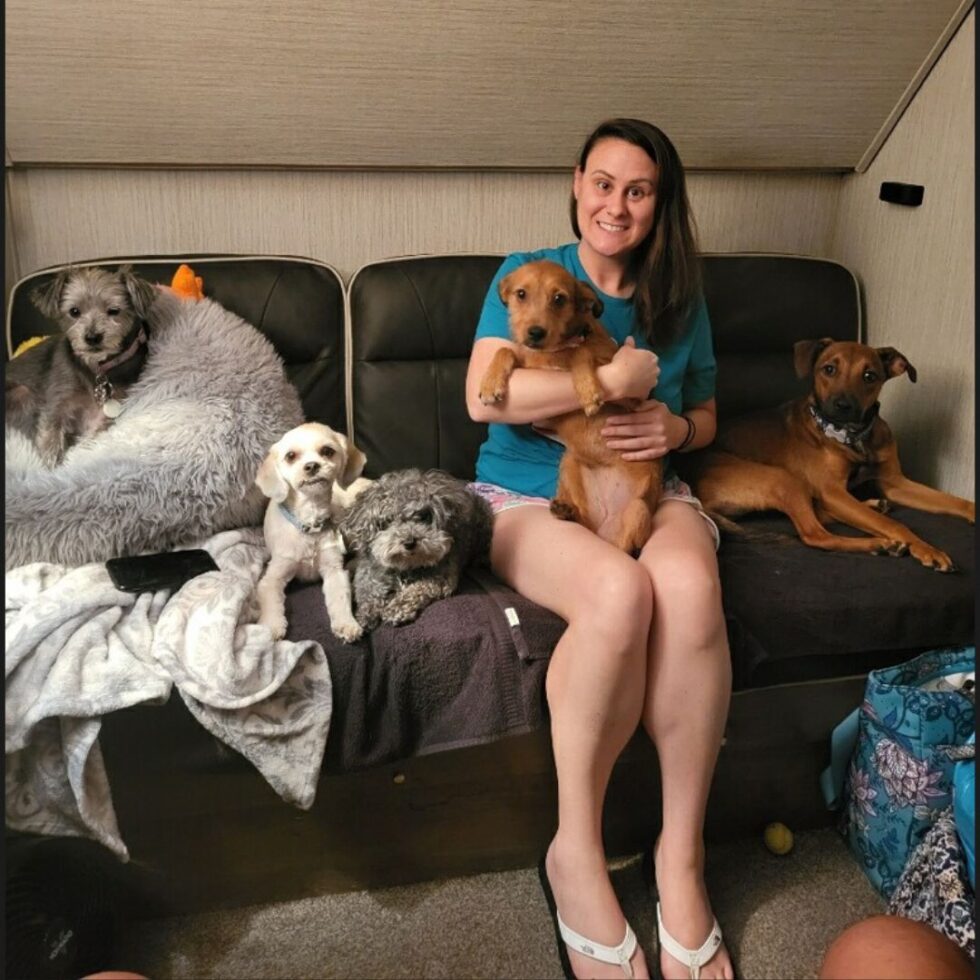 5 Dogs + 1 Cat: Did you know that about me?
I feel like you should know about this…
In between all of my VAN LIFE adventures, the Stationary RV, condo living, and the 4 countries I've been too over the past 4 weeks! It's been hard to get this message out to YOU! But, umm well I accidentally also started a dog rescue and ended up with 2 extra dogs right before I had to leave on these trips so YEP that makes 6 fur babies!
So furrrr those of you that are wondering YES I RV with Pets!
I did share a video about my [SECRET MISSION] and a little bit about the journey BUT in all honesty, if it was not for my Mom, Grandma and boyfriend's family stepping in to help with 1/2 our fur family — eat, water, scoop poop, walk and cuddle them! OMG We would NOT have been able to go on all these trips!
Plus, I kinda didn't tell anyone including my boyfriend before I decided to accept this mission! So I'm very thankful he took the news well!
Although if we could have taken our dogs with us like you can kids then we would have gladly brought ALL 5 dogs and 1 cat with us on board those airplanes! But, that again is why we have RVs! And only try to go places that are pet friendly 🙂
Let's just say the past 4 weeks have been a little crazy from Cuba, to Bahamas, DC, and Puerto Rico (next is Jamaica) BUT for now we have a week off so I wanted to let you know that projects #SaveKryptoPaws and #PickPetunia are both in full effect!
If you haven't met Krypto we picked him up and saved him from being put down that day! I made a video about the adventure. BUT I haven't really had time to promote him, his story, and look for his furrrrever family! Because right after that we left the country and I had to leave him and all my other fur babies behind!
So I wanted to take a minute to say "HEY HAVE YOU MET KRYPTO?"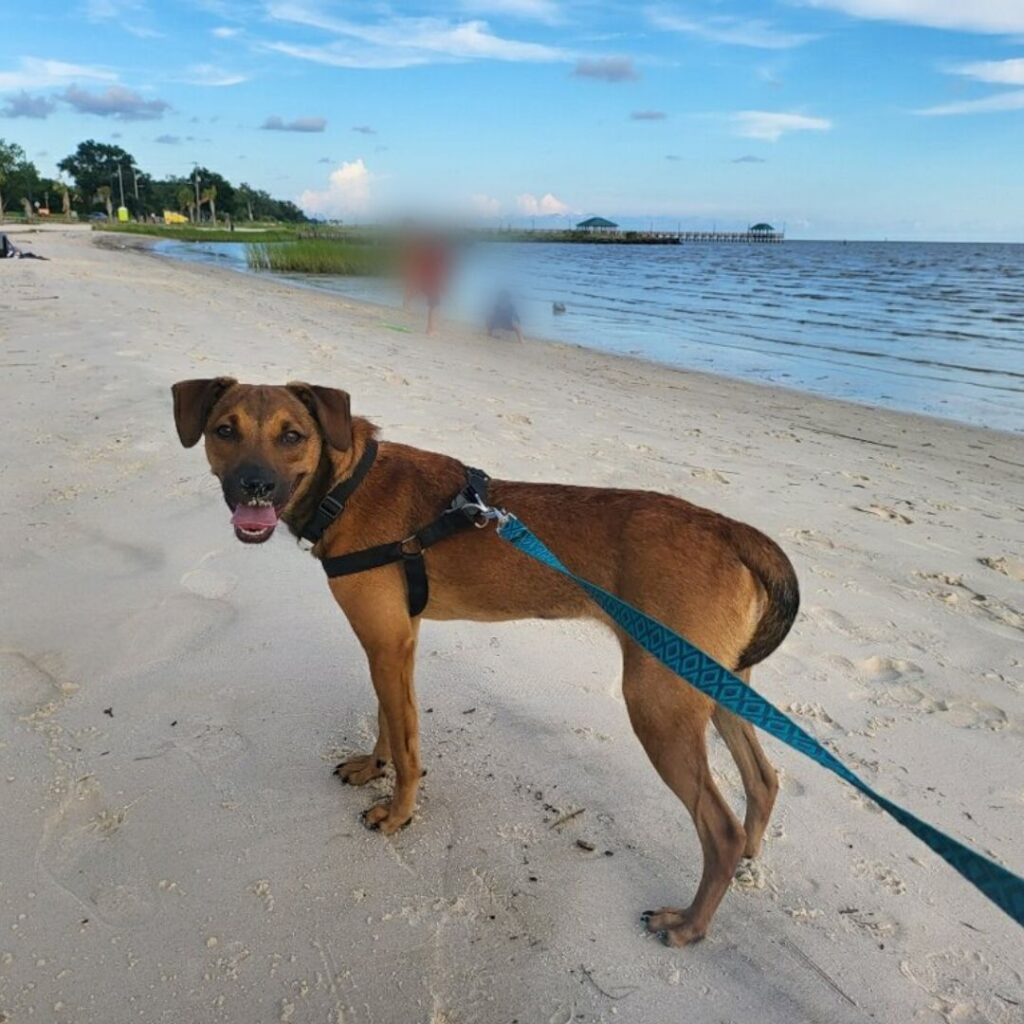 BUT WAIT there's more!
Don't forget about Petunia… it's a WILD story, but we've confirmed via a DNA Test that YES Krypto & Petunia are brother and sister! We had NO IDEA when we brought them home a WEEK APART that they were related! NO one did until we decided to take them in! So and then there were TWO!
And again let me say "HAVE YOU MET PETUNIA?"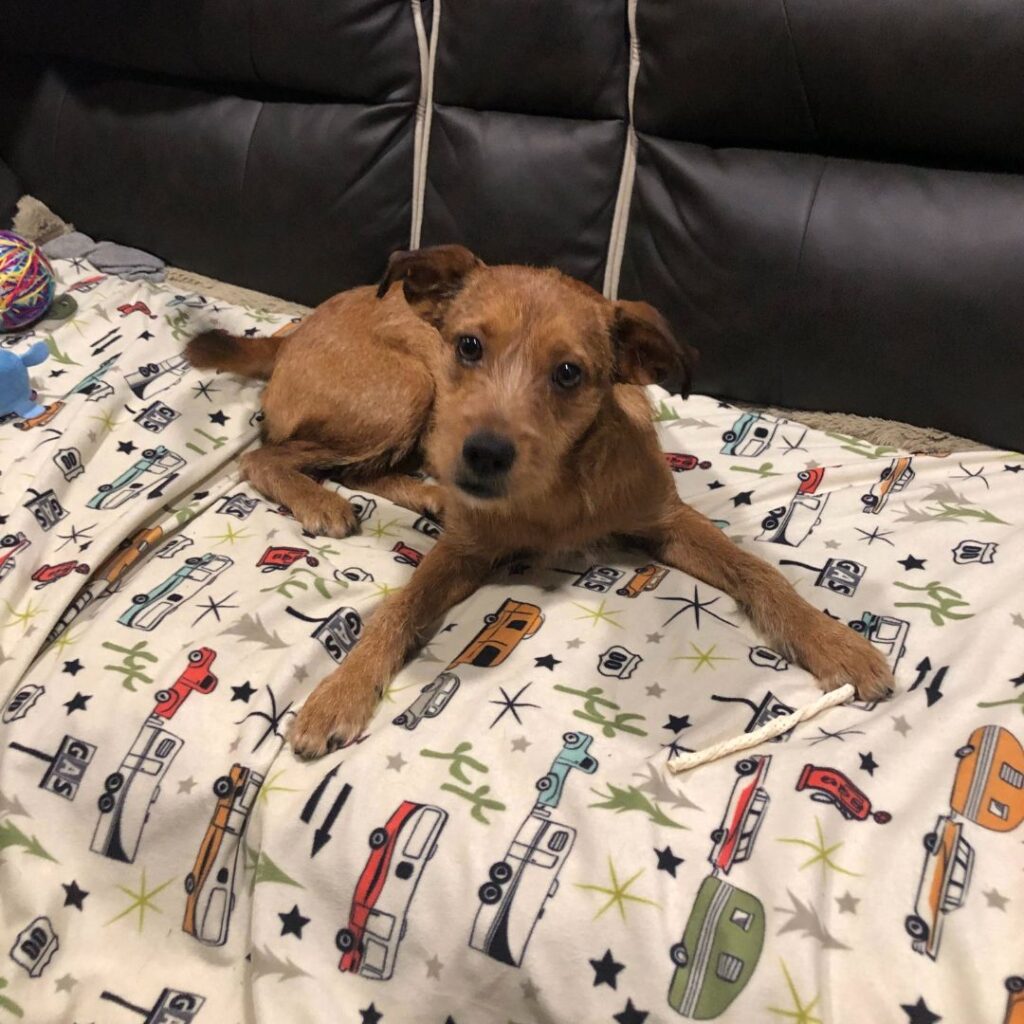 There's more to come and lots to share — Let's just say my Mom wants all these fur babies to visit but not stay there! So I thought it was a good time to shed light on @BirdiesDoghouse my dog rescue i've been working on behind the scenes plus these two (Krypto & Petunia)!
If you don't know Birdie is my Number ONE Girl and the one that started it all, when she too was dropped off at the shelter because her owner said they had a lifestyle change and THANKFULLY it was FATE that I showed up and met her! My life has changed too! 😉
>> You can learn more and stay up to date about my dog life here! <<
P.S. Please be sure to SHARE this with someone who you know! The more eyeballs helps pass the word along and SAVE MORE FUR BABIES, ya know!
❤️ Blogging Brandi
P.P.S. So in case you didn't know we have Birdie, Roland, Milo, Petunia, Krypto and then there is Johnny the cat! You can learn ALL about them and more via https://birdiesdoghouse.com/